Fallait y penser...
Par ZB, (ghost) le vendredi, 6 avril 2007, 15:37 - General - Lien permanent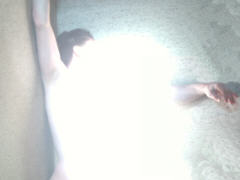 piou
insurrection
2007
Paleo's diary : one song, each day
high hopes

(française version)
...plus j'écoute ce nouvel album de Piou et plus je me dis que pour échapper à la malédiction du second album, peut-être suffit-il simplement de l'appeler "L'envolée" !
ps : ça ne marche que si vous arrachez du sol vos auditeurs en les portant sur vos ailes musicales ! Piou le fait !
(englikhtonian version)
…more I'm listening to Piou's new album and more I'm saying to myself that to escape the curse of the second album, perhaps you'll just have to call it "L'envolée" (the flight) !
ps : it only works if you'll take off the ground your listeners on your musical wings ! Piou does it !
piou
piou's myspace
acheter/buy via website
bonus
ruby isle - teenage riot (youtube)
(website)
photo : "f.light : f is for faith" by ZB
bon week end _!