shake the dust of your low-cost coat, sit down in a sunspot and breathe...
Par ZB, (ghost) le lundi, 9 avril 2007, 00:12 - podcast - Lien permanent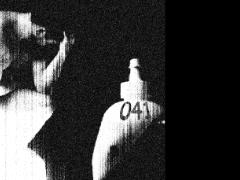 stw podcast : episode 041 (40' - 38mo)
Playlist :
my morning jacket - where to begin acheter/buy
the orchids - you could do something to me acheter/buy
joy division - I remember nothing acheter/buy
fulton lights - breathe in breathe out acheter/buy
dona confuse - texas valium soon/bientôt lacrymal records

kat flint - headrush acheter/buy
the battle of land and sea - six days acheter/buy
jacob golden - love you acheter/buy
tam lin music - porcelain boy acheter/buy
the atlantic manor - do you still have a heart acheter/buy
(Subscribe via itunes or using this.)
Achetez les disques auprès des relais habituels : groupes, labels , disquaires vivants, en ligne...
Buy record at usual suspects !
bonus : (youtube)
my morning jacket - I will sing you songs
brian aubert (silversun pickups) - shadowplay
revere - come ye
jacob golden - weight
photo "tonight the bottle let me down" by ZB
tt/ podcast