Small Sur Live at Rogues Gallery, Portland, ME from Wool Wood and Whiskey on Vimeo.

Leur musique m'a cueilli comme si nous étions de vieux amis. C'était à la fin de l'été 2008. C'est à Slowcoustic que je dois la découverte de Small Sur et son folk subtil, introspectif et sincère. Dont la lente beauté coupe le souffle. Leur guitariste, chanteur, auteur et compositeur Bob Keal a accepté de répondre aux quatre questions du Vent.
Their music "greeted me like we were old friends". Late summer 2008. It was through Slowcoustic that I've discovered Small Sur and their subtle folk, introspective and genuine, whose slow beauty is breathtaking. Their frontman Bob Keal has agreed to answer four questions in the wind.

1. do you remember your first musical emotion ?

Garth Brooks' "That Summer" punched the musically unaware 5th grade version of me right in the gut. I remember being intrigued by the storyline, a teenager goes to work for a mourning widow and they have a summer-long romance of some sort, and even though I didn't really understand most of the details at the time, I was definitely affected by the mood of the song.

2. how did you first get involved in music ?

My family didn't listen to a whole lot of music, but country radio, my dad's Robert Palmer (Heavy Nova) tape, and Grandma Tillie's record collections are some of my earliest musical memories. It was pretty slow-going from there and it wasn't until I started playing guitar in college that I really developed any sort of real appreciation for music.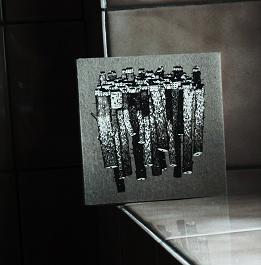 The Kelp by Small Sur (taken from Mobtown Studios Microshow)

3. could you tell us a bit about your influences and musical tastes ?

Elephant Micah's catalog has been huge for me recently; almost half of the songs I've written for our new record are direct descendents of Joe's stuff. Little Wings is pretty much the end-all-be-all in terms of my influences. He's been making original, beautiful, and purposeful music for a long time now and here's to hoping he doesn't stop anytime soon. Others come and go, too: Bill Callahan, Cass McCombs, Nick Drake, Wye Oak, Vetiver, etc.

4. do you have a 'bedside record', sort of the one you're never tired to listen again and again ?

I can't boil it down to just one, so here's a handful of records that I absolutely love and listen to often:
Bonnie 'Prince' Billy - Ease Down The Road
Bill Callahan - Sometimes I Wish I Were An Eagle
Sam Cooke - Greatest Hits
Little Wings - Magic Wand (Also: Black Grass)
Curtis Mayfield - Live!
Cass McCombs - Dropping The Writ
Silvio Rodriguez - "al final de este viaje..."
Sonny & The Sunsets - Tomorrow Is Alright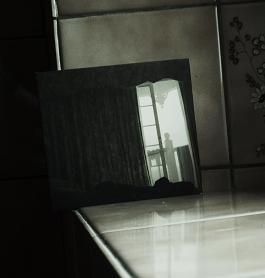 The Woods by Small Sur (taken from Mobtown Studios Microshow)

Small Sur (website) (facebook) (bandcamp) (at Tender Loving Empire)
Ecouter/listen/dl the complete Small Sur's Microshow (Mobtown Studios)

1. te souviens-tu de ta première émotion musicale ?

Quand j'avais 9-10 ans, "That Summer" de Garth Brooks a frappé le gamin peu au fait de la musique que j'étais directement dans les tripes. Je me souviens être intrigué par l'histoire, un adolescent travaille pour une veuve éplorée et ils ont une sorte de romance tout au long de l'été, et même si je n'ai pas vraiment compris la plupart des détails à l'époque, j'ai été assurément touché par l'ambiance de la chanson.

2. comment es-tu venu à la musique ?

Ma famille n'écoutait pas beaucoup de musique, mais la country qui passait à la radio, une cassette de Robert Palmer (Heavy Nova) que possédait mon père et les disques de la collection de Grandmère Tillie font partie de mes premiers souvenirs musicaux. Ensuite le processus a été assez lent puisque ce n'est que lorsque j'ai commencé à jouer de la guitare à la fac que j'ai effectivement acquis une véritable connaissance de la musique.


Fall Skull (Little Wings' cover) by Small Sur (taken from Mobtown Studios Microshow)

3.peux tu nous en dire un peu sur tes influences et tes goûts en matière de musique ?

La discographie d'Elephant Micah a pris une très grande importance pour moi récemment ; une bonne moitié des chansons que j'ai écrites pour notre nouveau disque descend en ligne directe du travail de Joe. Little Wings est presque mon alpha et mon oméga en termes d'influence. Cela fait un bon moment maintenant qu'il joue une musique originale, belle et réfléchie. J'espère qu'il ne s'arrêtera pas de sitôt. J'ajouterai : Bill Callahan, Cass McCombs, Nick Drake, Wye Oak, Vetiver, etc.

4. as tu un 'disque de chevet', le genre que tu écoutes encore et encore ?

Comme je ne peux pas les réduire à un seul, voici une poignée d'enregistrements que j'adore et que j'écoute souvent :
Bonnie 'Prince' Billy - Ease Down The Road
Bill Callahan - Sometimes I Wish I Were An Eagle
Sam Cooke - Greatest Hits
Little Wings - Magic Wand (et aussi: Black Grass)
Curtis Mayfield - Live!
Cass McCombs - Dropping The Writ
Silvio Rodriguez - "al final de este viaje..."
Sonny & The Sunsets - Tomorrow Is Alright