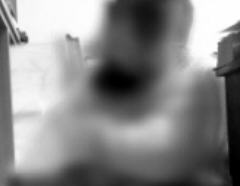 ultravox
passing strangers
1980

Il arrive parfois que la vie prenne une cigarette. Et un tour cinématographique.
J'explique.
Me trouvais, voici quelques années, dans cette rue, devait être pas loin de minuit et je regagnais l'endroit où j'avais garé ma voiture. Alors que m'en approchais, de la musique me parvenait qui sortait de l'appartement du deuxième étage du petit immeuble devant lequel mon véhicule se trouvait. Le ciel avait dû se couvrir pendant que je dînais. Toujours est il qu'il se mit à pleuvoir et que, par réflexe, je levais les yeux vers le ciel. Sur un balcon, la silhouette aux longs cheveux d'une jeune femme fumait une cigarette tandis que du second étage s'échappait "we were so young, we were too vain, we dance in the dark, sing in the rain..." Elle était brune. Mais ça, jamais ne le saurais.
Sometimes life takes a cigarette. And a cinematographic turn.
I explain.
In this street, I was, a few years ago. It was not that far from midnight. I walked towards my car. When I approached, a music, coming from the second floor of the small building in front of which my vehicle was, reached me. The sky had been darkened while I dined. It started to rain and , by reflex, I raised my eyes towards the sky. On a balcony, the long-haired silhouette of a young woman smoked a cigarette while from the appartment flew up "we were so young , we were too vain, we dance in the dark, sing in the rain..." Her hair was brown.But I would never know it.