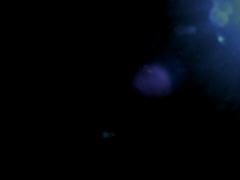 aarktica
in sea
2009
(française version)
Nous finirons tous dans la mer. Sous un ciel bleu trop bleu. Fluides, sans résistance. Pendant cinq siècles, nous coulerons jusqu'au fond. Durant les cinq suivants, à la surface du fond maintenus, nous nous diluerons. Dissoudrons. Jusqu'à l'aube poisseuse d'un matin sans mystère, le premier de notre vie nouvelle de fantôme. A l'horizon, le soleil se lèvera.
(englikhtonian version)
We will all as we are end in sea. Under a blue bluer sky. Fluids and no resistance. In a five centuries lapse, we will sink down to the bottom. During the next five, on the bottom surface, kept, we'll dilute ourselves. Dissolve. Until the sticky daybreak of one morning with no mystery, the first of our new ghostlife. On the horizon, the sun will rise.
aarktica
ecouter/listen
ht/buy "in sea"
photo by ZB