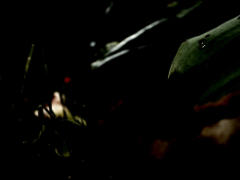 body of john the baptist
I caution you this is the lonely distance
2009
(française version)
Les choses arrivent.
Ils sont deux. Nathanael Markham et Jamie Hepler. Ensemble, composent des chansons précieuses, intimes, intenses et fragiles. Spéciales. Spéciales, en ce sens, qu'elles vous atteignent comme aucune autre. Elles vous enveloppent, transpercent votre cuirasse et se répandent, liquides, mélangées à tout ce qui vous constitue. Intimement. Physiquement.
(englikhtonian version)
Things happen to be.
They are two. Nathanael Markham et Jamie Hepler. Together, they compose precious, private, intense and fragile songs. Special ones. Special in that sense that they reach you like no other. They envelop you, pierce your breast-plate and spread, liquid, blended with everything that is you. Intimately. Physically.
body of john the baptist
ecouter/listen
ht/buy "apperceptionist" (absolument indispensable, vital - ultra high recommendation.)
photo by ZB