we sail within a vast sphere, ever drifting in uncertainty, driven from end to end
Par ZB, (ghost) le mercredi, 9 janvier 2008, 14:32 - General - Lien permanent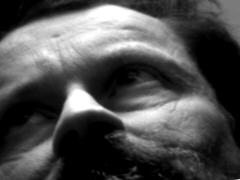 david bavas
all the trains
2007
the missing season
the secret map
2007
(française version)
Sans hésiter une minute, je prends tous les trains susceptibles/capables de tracer leurs routes, voies inconnues personnelles, suivant la géographie secrète de nos existences. Que leur gare de départ soit Clermont, les Appalaches, Seattle, Rennes ou Melbourne...
(englikhtonian version)
Without hesitating one minute, I take all trains likely to plot their roads, own unknown ways, according to the secret map of our deep lives. Whether their railway station of departure is Clermont, Appalachians, Seattle, Rennes or Melbourne...
david bavas
ecouter/listen
acheter/buy "songs of love, death and trains"
the missing season
écouter/listen
acheter/buy "the secret map" via their myspace.
bonus (youtube)
david bavas - river
photo "secret soul train" by ZB