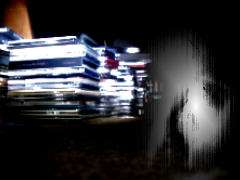 nitty irving
lucy loose (live)
(française version)
Viennent de Monroe, Ohio. Sont trois. Guitare. Basse. Batterie. Simplement. Parfois, le bonheur est à ce prix.
(englikhtonian version)
Coming from Monroe, Ohio. They're three. Guitar. Bass. Drums. Simple and solid trinity. Sometimes, happiness is nothing less.
nitty irving
(7 titres à écouter dont un formidable "Hound Dog joe")
(go and listen "Hound Dog Joe" plus six other tracks)
Paleo's diary : one song, each day
clemency crane

Eric Metronome's project : 52 weeks, 52 covers
salute my shorts !
(original by rilo kiley)
+ Eric Metronome's new album, "You Should Be Happy," out on october 31st (sunken treasure).