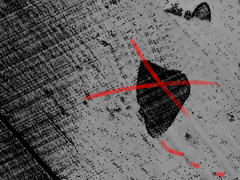 mabel mc gee & pennsylvania slim
break your heart full
2008
natural snow buildings
carved heart
2008 (reissue)
(française version)
J'entends battre la pluie à ma fenêtre. C'est son fantôme. Qui s'inquiète et s'impatiente.
"Comprenez vous ? Ne comprenez vous pas ? Viendrez vous ? Ne viendrez vous pas ?..."
La complainte a traversé le temps. Plusieurs pays aussi.
L'éternité, devant moi, ruisselle.
(englikhtonian version)
I'm hearing the beating rain against my window. It is her ghost. Who worried and impatient gets.
"Understand you? Understand you not? Will you come to? Will you not ?..."
The lament crossed the times. Several countries.
Eternity's streaming in front of me.
natural snow buildings
q&a mehdi ameziane (rootblog)
ecouter/listen "phoning in it sessions"
acheter/buy "dance of the moon and the sun"
willow
david bavas
ecouter/listen
acheter/buy "lonesome lo-fi lullabyes""
bonus (youtube)
mabel mcgee & pennsylvania slim
natural snow buildings - if I can find my way through the darkness
photo by ZB