Pensée du matin avec un léger nuage de lait
Par ZB, (ghost) le vendredi, 29 juin 2007, 23:35 - General - Lien permanent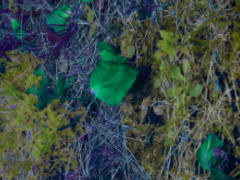 hush arbors
the valley
2007 reissue
(française version)
Ce qu'il y a de formidable et terrible avec les volumes sampler 001 et sampler 002, compilations exemplaires du label Digitalis c'est qu'ils donnent envie d'acheter tout leur fonds de catalogue. Lequel est, en grande partie, disponible en ligne et en version digitale chez Boomkat.
(englikhtonian version)
What is trem&terrificous with volumes "sampler 001" and "sampler 002", perfect compilations from Digitalis (label run by Brad Rose - North Sea, cf last friday), they give you desire to buy all their back catalogue. Which is mainly available online and in digital version at Boomkat.
hush arbors
écoutez/listen
acheter/buy "under bent limb trees"
acheter/buy "sampler 001", "sampler 002"
bonus youtube
thurston moore, tom carter & christina carter at the hideout
volcano the bear - the birth of sreissand
hush arbors at the fenton
photo "deep green in the valley" by ZB
bon week end_!