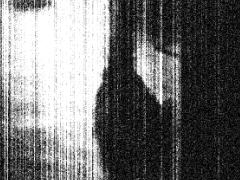 fughston

in the playground
2006
Paleo's diary : one song, each day
right as rain
(française version)
En raison d'un fort courant électrique et d'orages du même nom tombant les uns après les autres sur cette bonne vieille Ikhtonie ( Fughston nous avait prévenu dès juillet : regardez le ciel !!!) nous nous voyons dans l'obligation de reporter à une date ultérieure "les jours heureux" qui devaient avoir lieu dans la cour. Demain peut être...
Eventuellement, nous utiliserons le gymnase municipal qui présente l'avantage d'être couvert.
(englikhtonian version)
Because of a strong electrical current and storms of the same name falling ones after the others on this good old Ikhtonie ( in July, Fughston warned us that soon we shall look to the sky !!!), we see ourselves in the obligation to defer on a later date "the happy days" which were to take place in the playground. Tomorrow may be...
Possibly, we will use the municipal gymnasium which has the advantage of being covered.

update You know what ?
I'm happy
Contrast podcast n°28 is online !

fughston
écouter/listen
acheter/buy "happy times"