Winter is warm by David Fakenahm

Deux EPs (Short stories vol.1 & vol.2), deux albums (Back from Wherever, Here & Now) & un side-project "noisy pop" (Warehouse). En attendant la sortie prochaine de son troisième album, toujours autoproduit, David Fakenahm, l'élégance folk-pop incarnée, répond aux quatre questions dans le vent.
Two EPs (Short stories vol.1 & vol.2), two albums (Back from Wherever, Here & Now) & a 'noisy pop' side-project (Warehouse). While we look forward the upcoming release of his third self-produced album David Fakenahm, the folk-pop elegance personified, answers to four questions in the wind....
1. te souviens-tu de ta première émotion musicale ?
L'entrée de batterie de « In the Air Tonight », la galette noire Murmur de REM qui tourne en boucle quand j'ai 7-8 ans à la maison. Led Zeppelin et tant d'autres. Plus tard, le 1er album des Stone Roses, première fois que je regrette de ne pas avoir acheté l'album moi-même et de devoir le piocher dans la discothèque familiale, qui me poussera très vite à acheter mon premier CD, Sonic Temple de The Cult

2. comment es-tu venu à la musique ?
J'ai toujours baigné dans la musique en tant qu'auditeur. Auditeur « passif » d'abord et puis finalement auditeur passionné qui pendant de nombreuses années n'a pensé qu'à ça. Pour ce qui est de la pratique de la musique, ma première expérience fut un peu amère. Voulant jouer de la batterie à 7 ans, je me suis retrouvé dans un conservatoire où je devais commencer par 3 ans de solfège avant de pouvoir en approcher une. Très frustrant, une année m'a suffi. Heureusement, les mœurs ont changé dans ces structures et les enfants pratiquent très vite. Je n'ai commencé la batterie que 10 ans plus tard finalement.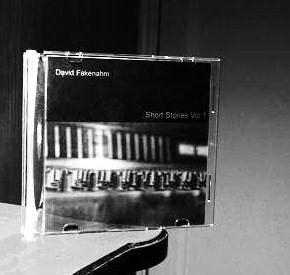 Senses (Green Song) by David Fakenahm

3.peux tu nous en dire un peu sur tes influences et tes goûts en matière de musique ?
Mes goûts sont très variés, comme pour tout fan de musique digne de ce nom je pense (si « digne de ce nom » veut dire quelque chose…). Les 60s et 70s tiennent une place importante avec les Beatles, Who, Kinks, Zeppelin, Byrds, Love, CSN & Y et tous les autres. Des 80s je retiens surtout la naissance de REM, toute la vague Paisley Underground (Rain Parade, The Long Ryders, Dream Syndicate), et puis les Pixies qui ont été un coup de foudre quasi exclusif. Puis le shoegazing et le grunge sont apparus. MBV, Lush, Slowdive ou Ride partagèrent mes oreilles avec Nirvana (évidemment), les Melvins, Quicksand, Helmet... et firent rapidement une petite place aux Red House Painters, autre découverte magistrale. Sans oublier Teenage Fanclub ! Tous ces groupes continuent à occuper une place importante dans mes goûts. Pour être à peu près complet, j'ajouterai une grosse dose d'Americana, de Whiskeytown à Wilco en passant par les Jayhawks, matinée de Country Rock, redécouvrant par la même occasion les premiers albums d'Eagles, Flying Burrito Brothers, Dillard and Clark, etc.

4. as tu un 'disque de chevet', le genre que tu écoutes encore et encore ?
Cette question est très perverse ! J'ai beaucoup de mal à citer un album de référence. D'abord à cause de la diversité : si hier c'était Sky Blue Sky, demain ça sera peut-être Souvlaki, Stoner Witch ou Songs from Northern Britain. Je vais néanmoins en citer deux, je me lance. D'abord le 1er album solo de Gene Clark, avec les Gosdin Brothers. Des compositions réussissant le mélange du meilleur des Byrds et de Love : superbe ! Pour ce qui est de mes influences et goûts plus récents, je citerais Ocean Beach des Red House Painters. Parce qu'il ne faut en citer qu'un. Mais Down Colourful Hill pourrait aussi bien être à sa place… et puis tant d'autres.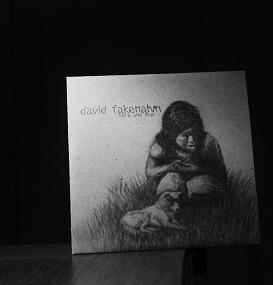 Can You See...? by David Fakenahm

David Fakenahm (website) (facebook) (my space) (ecouter s/spotify)
Warehouse (my space) (ecouter s/spotify)

(englikhtonian version)
1. do you remember your first musical emotion ?
"In the Air Tonight". The drums intro. Murmur by Rem, the black disc, played in loop, at home, when I was 7 or 8. Led Zeppelin and many others. Later, the Stone Roses' debut album, first time I regret not having bought the album myself and having to dip into the family record collection. That will very quickly push me to buy my first CD, Sonic Temple by The Cult.

2. how did you first get involved in music ?
I've always been surrounded by music as a listener. A 'passive', at first, and finally then an avid listener who, during many years, has thought of nothing else. Regarding the practice of music, my first experience was a little bitter. Willing to play drums at age 7, I found myself in a conservatoire where I should spend three years studying music theory before I could approach drums. Very frustrating, a sole year was enough. Fortunately, attitudes have changed in these structures and children are led to practice very quickly. In the end, I only started drumming ten years later...

Butterfly by Warehouse

3. could you tell us a bit about your influences and musical tastes?
My tastes are very diverse, as for any true music-fan I think (& if 'true' means something...). The 60s and 70s are well placed with the Beatles, Who, Kinks, Zeppelin, Byrds, Love, CSN & Y and all the others. From the 80s, I especially remember the birth of REM, the Paisley Underground bands (Rain Parade, The Long Ryders, Dream Syndicate), and then, the Pixies who have been a virtually exclusive love at first sight. Then, shoegazing and grunge came along. MBV, Lush, Slowdive or Ride shared my ears with Nirvana (obviously), the Melvins, Quicksand, Helmet... and quickly they made a little room for Red House Painters, another brilliant find. Not to mention Teenage Fanclub! All these bands continue to occupy an important place in my tastes. To be almost complete, I will add a large dose of 'Americana meets Country-rock', from Whiskeytown to Wilco to Jayhawks, rediscovering at the same time, Eagles' self-titled debut, Flying Burrito Brothers, Dillard and Clark and so on.

4. do you have a 'bedside record', sort of the one you're never tired to listen again and again ?
This is a very perverse asking! It's very hard for me to name one reference album. First, because of the variety: if yesterday, it was Sky Blue Sky, tomorrow it may be Souvlaki, Stoner Witch or Songs from Northern Britain. Anyway, I'll go ahead & mention two. First, Gene Clark, the first solo album, with the Gosdin Brothers. A successful mix between the best of the Byrds and the greatest of Love: amazing! About my recent influences and tastes, I would add Ocean Beach by Red House Painters. To mention only one. But it might as well be Down Colourful Hill... and many others.