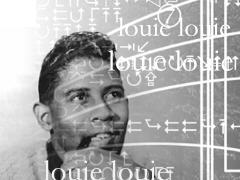 richard berry
yama yama pretty mama
1956
(française version)
"Non ! c'est le 3 juin." Je l'ai pas crue. J'ai regardé le calendrier. Elle a raison. Donc dans le 59è épisode du Contrast Podcast qui, à la suite d'un Claude Sautet (ou presque), se penche sur le sort des non pas Vincent, François, Paul et quelques autres mais Harry, Dick et Tom, au lieu de Richard Berry, j'ai proposé Thomas Mapfumo. J'ai aussi changé le texte de mon intro, l'ai enregistrée puis me suis mis à lire l'article de wikipedia sur le sujet. J'ai aussi gardé les "a" dans les titres des chansons. Si !
(englikhtonian version)
"No! it is on June 3rd". I didn't believe her. I looked at the calendar. She is right. Therefore in the 59th episode of Contrast Podcast which, following a Claude Sautet (almost), leans over the fate, not of "Vincent, François, Paul and some others", but Harry, Dick and Tom, instead of Richard Berry, I offered Thomas Mapfumo. I also changed the text of my intro, recorded it, then, I read the wikipedia on subject. I kept the "a" in the songs' titles. Yes !
richard berry
acheter/buy "yama yama the modern recordings 1954-56"

bonus youtube
bethany and rufus - 900 miles
(website)
trafiquimage : "herbie herbie" by ZB