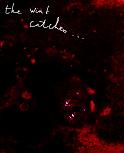 ...: 2.(1000)(13) :
../4/..
Millstone Cosmos I by Ordnance
Psycho Popsong by Grabbel and The Final Cut
Curse This Place by reversing falls
Bad History Month by Fat History Month
Harajuku Jive by The Cedar House Band
Demo I / II · 2012 by Border Caballero
Would You Be There? by Jim Ruiz Set
My Zumba Apocalypse by T-Shirt Weather
Birdman Falling by PEDRO TRASH

Achetez les disques auprès des relais habituels : groupes, bandcamp, labels , disquaires vivants, en ligne...
Buy record at usual suspects !