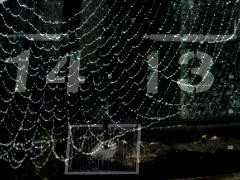 alak
crystal power attack
2009
(française version)
Pendant que le Contrast Podcast (159) s'arrête sur les meilleures réalisations du premier trimestre 2009 j'écoute Alak.
(englikhtonian version)
While Contrast Podcast number 159 stops on the best achievements of 2009's first quarter I listen to Alak Placerville.
alak
ecouter/listen/dl
ht/buy "Clarinettis Qoonotations: Too Many Notes"
bonus (youtube)
alak - finick while clicking it's fingers
photo by ZB