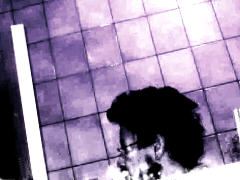 little annie & paul wallfisch
yesterday when I was young
2007
higelin & areski
remember
1969
(française version)
J'ai vu les photos. De l'une et de l'autre. Elles se ressemblent. Un peu. Little. Brigitte. Annie. Fontaine. Anxiety. J'ai revu ma photo. De classe. Sixième. Il reste quelque chose de moi, resté là-bas, qui ressemble à un air des TV personalities. Aujourd'hui. Dans le n°95 du contrast Podcast où, par ailleurs, vous apprendrez l'autre signification du B de ZB. Annie publie un disque sur les bonnes choses qui arrivent aux mauvais pianos. Elle sera au café de la Danse le 1er février. En suite.
Brigitte ? Je sais pas.
(englikhtonian version)
I saw the pictures. From one and the other. They look alike. A little. Little. Brigitte. Annie. Fontaine. Anxiety. I saw an old photograph of me again. School years. Sixth grade, first year. Something, like a tv personalities' tune, remains of me that I left there. Today. In No. 95 of contrast Podcast where, in addition, you learn a different B notion of ZB. Annie releases a record about good things that happen to bad pianos. She will play Cafe de la Danse on February 1st. Next.
Brigitte? I do not know.
little annie
ecouter/buy
vultures musick
acheter/buy "when good things happen to bad pianos"
jacques higelin
areski belkacem
brigitte fontaine
acheter/buy "higelin & areski"
bonus (youtube)
little annie - yesterday when I was young
brigitte fontaine - genre humain
higelin, areski, fontaine - d'ailleurs

image : "slowly losing touch" by zb