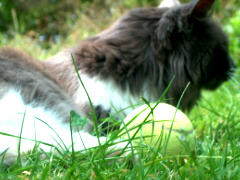 thomas and richard frost
on our way home
1970
Paleo's diary : one song, each day
like it was the eighties and this was a movie
"Z'ont plus qu'à rentrer...c'te honte", il m' fait.
A l'arrêt de bus. Il est là avec ses potes, dégoûtés, ils préfèrent aller ruminer sur la plage plutôt qu'de s'enfermer et enchaîner les matches, quitte à louper un paquet de buts. Parmi ses potes, y'en a un qui grommelle un truc à propos d'étagères ou genre mais un coup d'vent contraire m'empêche d'en saisir tout le sens. Alors que je retourne chez moi à pied, je visualise une forêt d'étagères remplies de disques attendant des oreilles compatissantes. Le trajet est court et le vent glacial.
(englikhtonian version)
They don't have any more to do but to return home, he says. At the bus stop. Where he is with his pals, disgusted, they rather prefer to ruminate their despair on the beach than to be locked up in front of a TV and watch the matches, even if it means to miss a bunch of goals. One of his pals grumbles somethin'in connection with shelves or kind but the wind prevents me from understanding the whole thing. While I'm walking back my home, I'm visualizing a forest of shelves full of records waiting for compassionate ears. Short journey in frosty air.
thomas and richard frost
acheter/buy "visualize"
une nouvelle adresse à visiter régulièrement :
a new address to visit as often you want :
past all concerns