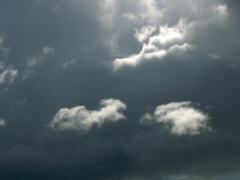 the end
under the rainbow
1969
Paleo's diary : one song, each day
tin dancer
(ce titre, instrumental, est une pure merveille)
( this instrumental track is absolutely wonderful !)

L'apparition de l'arc en ciel marque-t-elle l'arrivée du soleil ? Toujours, enfant, nous guettions ce signe et ses prétendus trésors enfouis en son arche. Ce n'est que tardivement, cinq ou six ans, que j'ai appris que Bill Wyman en avait produit un (trésor) au cours de l'année 68.

Le 11 juillet prochain, l'un des pieds de l'arc-en-ciel se trouvera à Seattle. Vous n'aurez donc pas cinq années à attendre et, une fois que je vous aurais donné le nom du trésor, sneaky thieves, sa découverte pour vous n'aura rien d'accidentel.
does the appearance of the rainbow announce the nearest arrival of the sun ? always, when we were child, we watched for this sign and its alleged treasures hidden in its arch. tardily, five or six years ago, I learned that Bill Wyman had produced one of them during the year 68

next July 11th, one of the feet of the rainbow will be in Seattle. Thus you will not have five years to wait and once I would have given you the treasure's name : sneaky thieves, its discovery will not be, for you, an accident.
the end
acheter/buy "introspection"
acheter/buy Paleo's "misery, missouri"
sneaky thieves
pré-commander/preorder "accident(s)" sur leur site
écouter/listen sneaky thieves

extra
sun ra pink elephants on parade
(youtube)
bon week end !